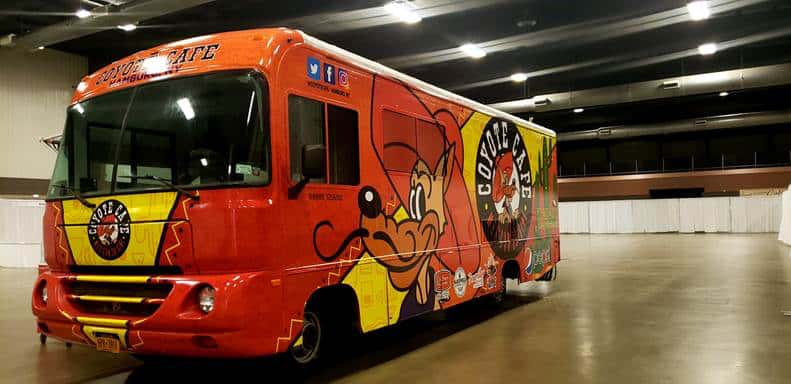 Banquet
Become a VIP
Receive updates on special events, new menu items, menu reviews, & more!
Banquet
Entrees
Coyote Taco Bar
Mixed Enchiladas
Southwest Chicken with Queso Blanco
Assorted Chimichangas
Mexican Lasagna
Mixed Burritos
Chorizo Mac and Cheese
Sides
Sopa de Fideo
Spanish Rice
Refried Beans
Mexican Potatoes
Grilled Vegetable Mix
Black Beans
Appetizers
Quesadillas
Chavez Nachos
Fiesta Rolls
Avocado Fritters
Taco Dip
Queso Fundido
Filling Choices
Carnita (shredded pork)
Chorizo (taco meat)
Machacas (shredded beef)
Chicken Fajita
Steak Fajita (+$)
Shredded Chicken
Sauce Choices
Red Enchilada (mild)
Chile con Queso (medium)
Queso Blanco (medium)
Geren Chile (hot)
White Wine
Horseradish Cream
Beverage Service
House Beer, Wine, Soda
2 Hr - $10.50 pp
3 Hr - $12.50 pp
House Bar
Draft Beer, Well Liquor, Wine
2 Hr - $12.50 pp
3 Hr - $14.50 pp
Premium Bar
Bottled Beer, Call Liquor, Wine
2 Hr - $15.50 pp
3 Hr - $17.50 pp
Margaritas by the Gallon
$30
Sangria by the Gallon
$30
Margarita Bar
$75 per hour
Coffee & Tea Station
$1.50 pp
Soda Station
$1.50 pp
Buffets
Coyote Grand Buffet | $15.00 pp
Choice of 2 entrees, 1 appetizer, choice of 2 sides, chips/salsa station, chef salad or taco dip, coffee/tea/pop service
Coyote Buffet | $14.00 pp
Choice of 2 entrees, choice of 2 sides, chips/salsa station, chef salad, coffee/tea/pop service
School/Charity Special | $10.99 pp
Taco Bar w/ choice of 3 meats & 2 sides, chef salad or taco dip chips/salsa & queso
Served with paper/plasticware 3hour limit; 1 hour food service
2020 Banquet Special | $22.00 pp
Taco bar with choice of 2 meats, and one side dish, chips/salsa station, with 2 hour house bar
(draft beer, vodka, rum, whiskey, white & red wine)
Cocktails & Appetizers
Choice of 3 appetizers, chips/salsa station
3 hour House Bar- $25.00pp
3 hour Premium Bar - $27.00pp
Additional selections $2pp per selection
Ultimate Mexican Fiesta Package | $30.00 pp
Includes Chips and Salsas Station, Chicken & Chorizo Taco Bar with cheesy Mexican Potatoes. Also includes 2 hour Open House Bar to enjoy. Get a FREE 1 Hour Margarita Station with 40 or more guests. Includes tax and tip!
***25 person minimum for all buffet packages***
*** Buffet Options can be served family style upon request***
Banquet Information
SEATING
Our banquet room can accommodate seating for up to 68 (maximum for sit down event). The room can also accommodate up to 90 for a standing room (only) cocktail and appetizer event.
FEES & CHARGES
There is a $50.00 fee required in advance to hold room for an event. Any dates can be rescheduled (depending on availability) although the fee is non-refundable. Menu prices may change without notice.
BANQUET TIME
3 hours is the time allotted for a dinner banquet and 2 hours is the time allotted for a lunch banquet. Food service will be 1 hour.
PAYMENT
All meals will be charged per person with the minimum 25 guests charged regardless of attendance. If alcohol is being purchased separately it can be paid for individually by guests or a tab can be opened and paid on 1 bill. Payment is required at the end of the banquet.
SALES TAX & SERVICE CHARGE
Sales Tax and a 20% service charge will be applied to all food and beverage.
LINENS & DECORATIONS
Tablecloths and napkins are provided for all functions. Guests are permitted to decorate the banquet room. Tacks, heavy tape, or nails are not permitted. No confetti will be allowed in banquet room.
Add-Ons
Churros | $3.95pp
Fluffy fried dough drizzled with chocolate and caramel & sprinkled with cinnamon sugar
Quesadillas | $18.00 per tray
Taco Dip | $15.00 per tray
Bang Bang Shrimp Tacos | $50.00 per tray
Carlos Poppers | $2.00 each
Extra Food Choice | $2.00 pp
Coffee & Tea Station | $1.50 pp
Soda/Pop Station | $1.50 pp (2 hours)
Margarita Station | $75.00 per hour