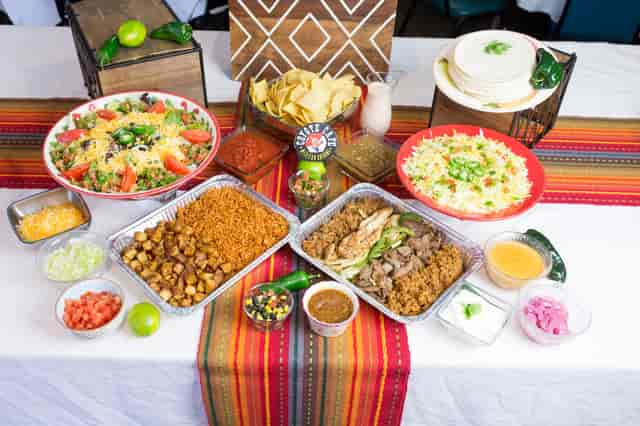 Catering
Let Coyote Cafe take care of the cooking for you.
Enjoy the same delicious Mexican cuisine that we serve in our restaurant delivered fresh to your door.
- A $50 non refundable deposit is required to secure the reservation
- Prices subject to 8.75% sales tax and 18% house charge.
- Function is Confirmed only after deposit is made and contract is signed.
- Coyote café is not responsible for lost or stolen goods.
- Guaranteed number is what is billed even if fewer show up.
- Payment shall be made with cash, certified check or money order
- Alcoholic beverages may not be brought into facility. Must be 21 to be served alcohol
- Room rental is normally $75 to table cloth, arrange room, and clean up