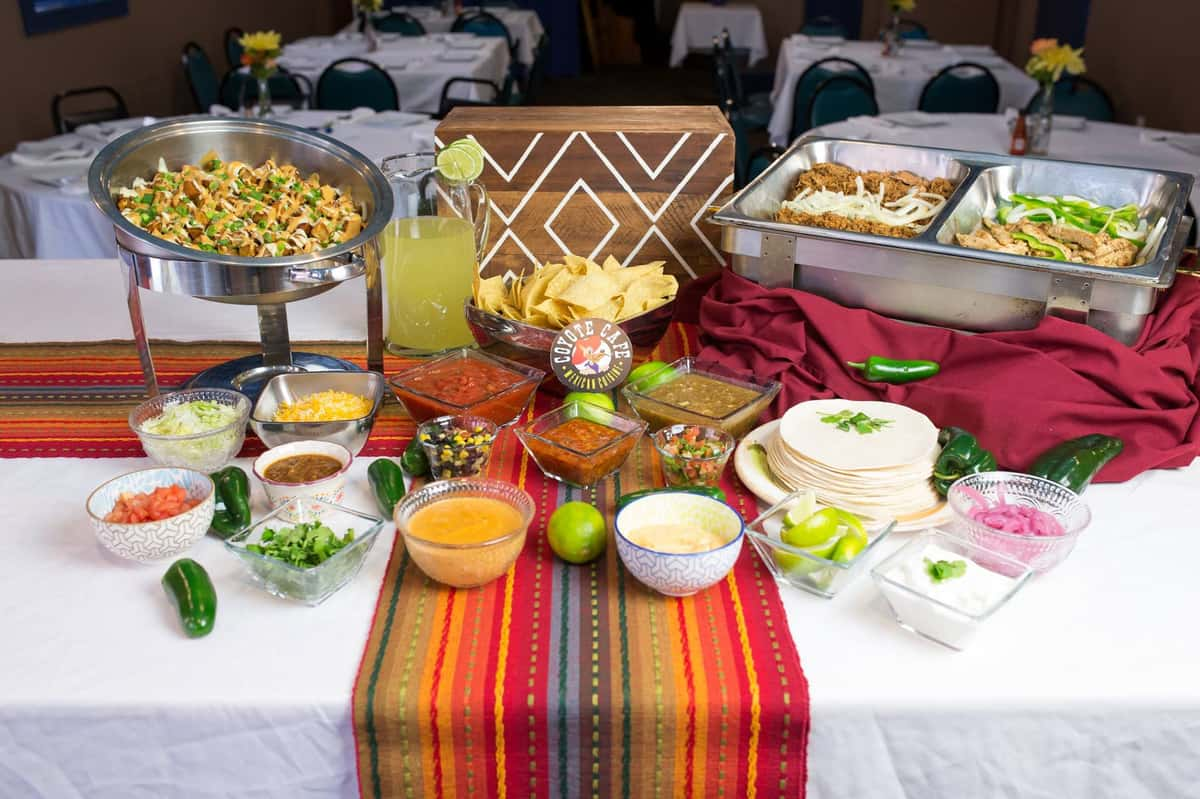 Banquets
SEATING
Our banquet room can accommodate seating for up to 30 (maximum for sit down event).
FEES & CHARGES
There is a $50.00 fee required in advance to hold room for an event. Any dates can be rescheduled (depending on availability) although the fee is non-refundable. Menu prices may change without notice.
BANQUET TIME
3 hours is the time allotted for a dinner banquet and 2 hours is the time allotted for a lunch banquet. Food service will be 1 hour.
PAYMENT
All meals will be charged per person with the minimum 25 guests charged regardless of attendance. If alcohol is being purchased separately it can be paid for individually by guests or a tab can be opened and paid on 1 bill. Payment is required at the end of the banquet.
SALES TAX & SERVICE CHARGE
Sales Tax and a 20% service charge will be applied to all food and beverage.
DECORATIONS
Guests are permitted to decorate the banquet room. Tacks, heavy tape, or nails are not permitted. No confetti will be allowed in banquet room.
BANQUET MENU
Click on image to enlarge